Intel 10th Gen Review: The Core i9-10900K is indeed the world's fastest gaming CPU
Intel's 10th gen Core i9-10900K is—without a doubt—exactly as Intel has described it: "the world's fastest gaming CPU.�
Intel's problem has been weaknesses outside of gaming, and its overall performance value compared to AMD's Ryzen 3000 chips. With the Core i9-10900K, Intel doesn't appear to be eliminating that gap, but it could get close enough that you might not care.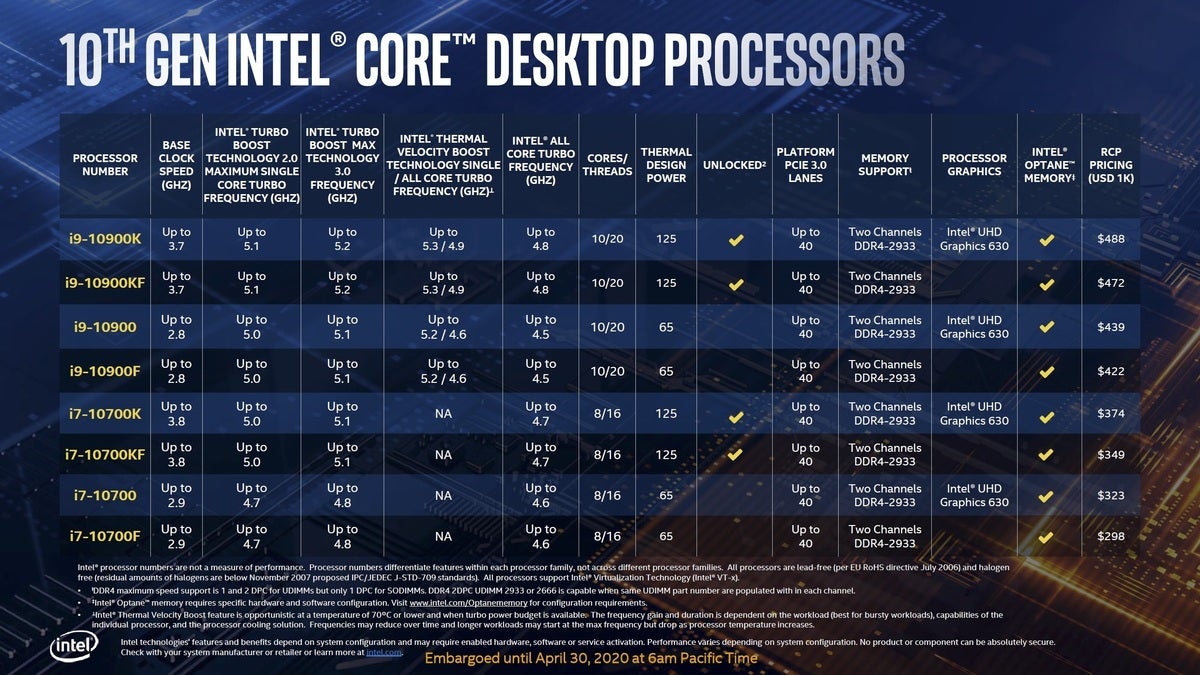 What is Core i9-10900K?
Despite its 10th-gen naming, Intel's newest desktop chips continue to be built on the company's aging 14nm process. How old is it? It was first used with the 5th-gen Core i7-5775C desktop chip from 2015. Many tricks, optimizations, and much binning later, we have the flagship consumer Core i9-10900K, announced April 30. The CPU features 10 cores and Hyper-Threading for a total of 20 threads, with a list price of $488.